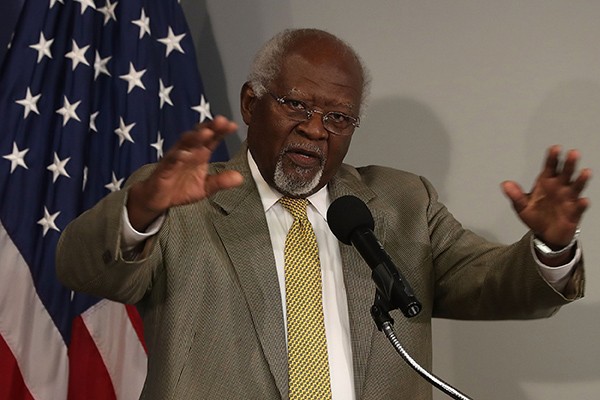 Source - Jamaican.Com -
Marcus Garvey (1887-1940), Jamaica's first National Hero, was the founder of the Universal Negro Improvement Association (UNIA), the largest Black empowerment movement of the twentieth century. Founded on August 1914 in Kingston, Jamaica, with only a few members, Garvey oversaw the growth of the UNIA, which by August 1925 with headquarters in Harlem, New York, had over eight million followers with 900 branches in 40 different countries.
The phenomenal growth of the UNIA was due in part not only to Garvey's genius and magnetic personality but also to the principles of which he founded the UNIA.
In 1910, when Marcus Garvey, who would later be called "Black Moses," left Jamaica for the first time, he travelled through Central and South America and then, to England where he witnessed firsthand the widespread degradation of Black people. On his return to Jamaica aboard the SS Trent, Garvey would be further disheartened when a fellow traveler related "horrible and pitiable tales of native life in Africa." Fortified by his readings of Up from Slavery by Booker T. Washington, Garvey vowed that the Black man "would not continue to be kicked about, as I had seen in Central America, and as I read of it in America." Then, in a moment that would change the course of history, Garvey asked himself, "Where is the black man's government? Where is his King and his kingdom? Where is his President, his country, his men of big affairs? I could not find them, and then I declared, I will help to make them."
Redemption of "Africans at home and abroad" would become the singular cause that would transform Garvey's life: "We shall march out, yes, as black American citizens, as black British subjects, as black French citizens, as black Italians or as black Spaniards, but we shall march out with a greater loyalty, the loyalty of race. We shall march out in answer to the cry of our fathers, who cry out to us for the redemption of our own country, our motherland, Africa." (Philosophy and Opinions of Marcus Garvey)